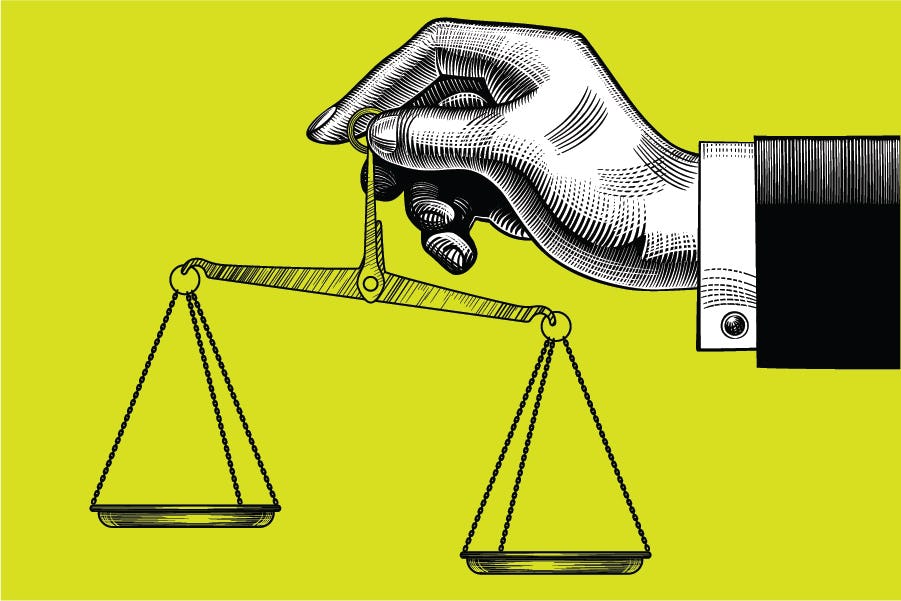 Culture and values are the backbone – the glue that holds your business together.
But what is culture? Why is it important, and how to we build culture and values?
Culture can be described as how we act and do stuff. Clearly an intangible, you can't see it or touch it, but you sure know when it's good or bad. Culture is set by values.
For your firm, sustainable growth without clear values will be nigh on impossible.
So, what are core values and how do you build them?
Firstly, there is no universally right set of core values. They are the essential and enduring tenets of your organisation that it decides for itself.
They are a small set of timeless guiding principles, independent of the current environment, competitive requirements or management fads.
Companies tend to have only a few core values, usually between three and five. They require no external justification, and have intrinsic worth and importance to those inside the organisation. They outline what you stand for.
Johnson & Johnson chief executive Ralph S. Larsen said: "The core values embodied in our credo might be a competitive advantage, but that is not why we have them. We have them because they define for us what we stand for, and we would hold them even if they became a competitive disadvantage in certain situations."
It's one thing having the words, you also need to live and breathe them. Without documentation, and without living, breathing and demonstrating your values, it can be hard to achieve the culture you are after.
My experience is that culture and values go hand in hand. If you are the business owner, the values that you hold personally will heavily influence the culture of your business. They are so vital, it's imperative they are captured early on in developing a business plan. They underpin everything.
Yet as critical as values are, my experience is that most firms haven't identified them, and certainly don't have their values documented, or can't articulate them.
EASIER DECISION-MAKING
Let's dig a bit deeper into why values matter.
When I first started a financial planning business, in the early '90s, I went about setting out a series of core values for the firm. At the time, with commissions still prevalent, and ADLs being offered in the war between AMP and National Mutual, it was clear to me the industry was about to enter its next stage of development as advisers started leaving large institutions to set up their own businesses.
As a new advisory business in this environment, we wanted to create a culture distinct from the sales environment we had come from, based on the needs of the clients rather than on the marketing and product priorities of the institution.
We defined our core values based on an acronym we created, PILLAR: passion for excellence; integrity; lifetime of learning; lead by example; a balanced life; respect for others.
If we accepted mediocrity, that wouldn't have demonstrated a passion for excellence. If we didn't do the right thing by clients, that wouldn't have demonstrated integrity. If we didn't pay for employees' related ongoing education, that wouldn't have demonstrated the value of lifelong learning. If leadership wasn't prepared to do what it asked of others, that wouldn't have demonstrated leading by example. You get the point.
It's incredible how a clear set of values can simplify your decision-making. Values are important in all walks of life. Take marriage as an example. My experience is that what sets a strong marriage apart from not so strong is shared values. Goals and aspirations may be different, but if values are shared, there is a stronger bond.
From the marriage example, to property. Building a property on solid foundations is critical. It's exactly the same in building an enterprise – it requires a solid foundation. The starting point must be solid values that come to life.
In 2008-09 during the GFC, just after we merged 13 firms to create Shadforth Financial Group, our earnings before income and tax dropped from about $25 million a year to an annualised run rate of about $5 million. What got us through intact was a belief in our core values; we believed the collective was stronger than the sum of the individuals. Core values including client-centricity, being fee based and fiercely independent, desiring a national footprint, and the aspiration to build a world-class advice firm got us through. The outcome is history.
WHEN VALUES DON'T ALIGN
When evaluating a problem staff-member, the first thing you should look at is if there is a values mismatch.
For example, if your core values are PILLAR, and one staff member shows no respect for other team members, or churns out work that's just OK, rather than excellent, these are issues and they need to be called out. Management not acting on this is another issue in itself.
When you evaluate your current or future team members, they should exhibit behaviours consistent with your core values. The more they match up, the better.
If you do this exercise for your current team, you'll find that your best performers exhibit a good fit between their behaviours and your company's core values. For the poorer performers, the opposite will be true.
If there isn't a good values fit, the team member should go. Simple. Never easy, but it will always end in tears later. Why prolong it?
WHEN CLIENTS DON'T FIT YOUR CULTURE
The same issue applies to your clients. First, pick one or two of your problem clients and see how you think their values (as shown by their behaviours) match up with your firm's values.
What you'll find is that problem clients don't see the world the same way you do and it's most likely not going to work. They need to go, regardless of how much money they are paying you. You'll be free, happier, and more profitable without them.
GROWTH AND MARKETING BENEFITS
Knowing what values you stand for and living by them creates some great marketing opportunities.
You can promote your values publicly in reception, on your website, verbally in client meetings, and in your marketing literature. Doing so allows people who share those values to find you and identify with you. That will help create a better fit with new prospects, which will improve efficiency and conversions.
The same applies to finding and onboarding new team members. They, too, can self-select to some degree before turning up for an interview, if they know what you stand for. They may even find you this way. As an example, in the expanding world of sustainable investing, I have witnessed prospective employees seeking out roles in companies that take a strong stand on sustainability.
TIME FOR ACTION
Telling the world what you stand for and then walking the walk has currency. One of the things many search for is authenticity. Are you what you claim to be?
Trust has always been the number one reason people do business with one another. Why not start with core values – does this firm do what it says it does? When people can know and trust your culture, they will do more business with you more easily.
So, if culture and values are so vital, what steps do you need to take to build and document them, and bring them to life?
Step 1 – identify them
Identify your core values. What are they and why are they important to you? Some questions might help. What core values do you personally bring to work when you walk in each day?
Can you envision them as valid for you in 30 years?
If you have children, what core values are you teaching them that you hope they will hold when they become working adults?
If you awoke tomorrow morning with enough money to retire for the rest of your life, would you continue to live those core values?
If you were to start a business tomorrow, what core values would you build into your business?
Step 2 – Capture them in your business plan
Even if you've not identified your core values and put them down on paper, I'd suggest they are already in place in your firm. Capturing simply allows you to share them with the rest of your team and new prospective members. This helps cement them.
Once you've captured your core values, they become your guiding light in decision-making.
What is your culture like? Do your team members take ownership and accountability for the work they do? Does the client always come first? Is there healthy and open communication between team members? Is there a blame culture where no one wants to make a mistake?
Step 3 – Share them repeatedly with your team
You can do that by telling stories. about what each value means. Stories of how a value was exhibited by a team member, or even how a value was contradicted and the negative impact it had on the business. All of these stories reinforce what's important and embed it into your culture.
Step 4 – Refine them over time
Remember you are after progress, not perfection. Like all other things business related, you'll get sharper on this over time. Each year, when you re-create your business plan, spend some time on refining your core values. As you make them clearer, they become more powerful. Your team can have input on what the most important values are, too. Get them involved if you want to increase the buy-in.
Step 5 – Live up to them
It should go without saying that you need to live the values you choose. Sometimes, one or two of your core values may be aspirational and it's important that as a leader you step up and be a walking, talking example of the values you have captured.
Solid values are enduring. Growth without them is unlikely.