Financial planning revolution: don't be first against the wall
Client Value Proposition / 2 March 2017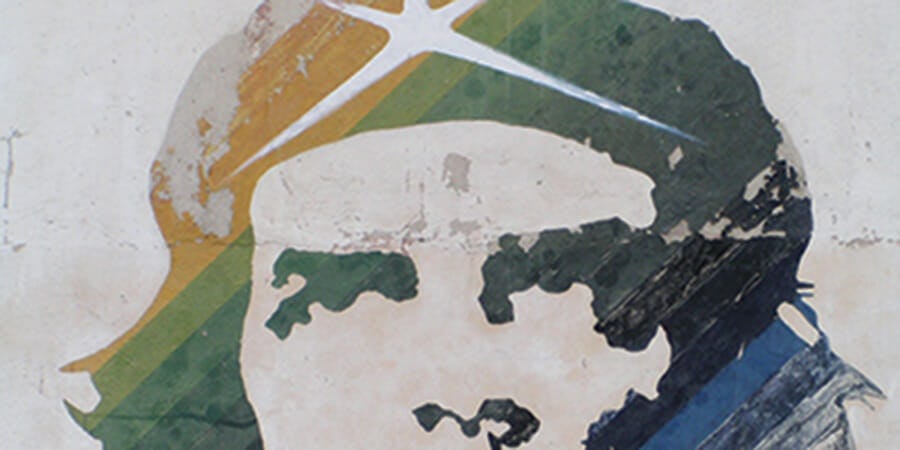 A revolution is in full swing – a quiet revolution, but a revolution nonetheless. If you believe that, keep reading. If you don't, head for the exit now. It's wake-up time.
The facts are simple. Like it or not, financial advisers have been pawns in the finance industry's game for years. We've been used globally to distribute its products and investments, the majority of which are expensive, unnecessary things that clients don't need or want. It continues even today.
Advisers, continuously influenced by product providers and financial pornography in the trade press and media – which make fortunes advertising the industry's products – unwittingly get sucked into building a service proposition below the line that focuses primarily on the products and investments they sell.
Ongoing service (if there is any) revolves around switching, changing or otherwise moving clients' money around in order to justify fees or earn more commission. Sad, but true. And in the past, in a world of smoke and mirrors – in a world of commissions – it worked. That's because clients didn't understand how, or how much, they were paying for so-called advice, so advisers got away with it.
Not anymore.
We're moving to a world of increasingly explicit and transparent fees. What worked in the past won't work in the future. You can be as qualified as you like, but if your service proposition is below the line and revolves around implementing financial products, or relies on the performance of your clients' money, then sooner or later it is bound to fail. No one can predict or control the markets in any systematic and sustainable way.
As clients gradually wake up to how much they are paying in fees, as they are now doing, they will question everything. Your service, your charges, your performance, your value – everything. Meanwhile, some other adviser out there will always offer to do what you do cheaper or better, or simply promise to deliver a better return than you. And, of course, many clients will find it easier to take the DIY option, or even move to a robo-offering. It's just a matter of time.
To secure your future, your service needs to focus not below the line, on what the industry wants, but above the line, on what clients need. It must be client-centric.
If you fail to deliver great client outcomes, sooner or later, clients won't pay your fees.  The trend has started. If clients are already questioning you, keep reading.
The best way to secure your future is to do the complete opposite of what most financial advisers have done in the past. Make sure your service totally revolves around your clients' needs and desired lifestyle, not their money.
Good financial planning has nothing to do with financial products. It's not about deciding this fund is better than that fund. Or this pension is better than that pension. Or this portfolio is better than that portfolio. Or this fund manager is better than that fund manager. That's not good financial planning; that's just what the industry wants you to keep focusing on.
The meaning of life
Good financial planning is all about realising this and waking up to the fact that life is not a dress rehearsal. Time is slipping away for all of us; therefore, you've got only a limited amount of time left to do stuff before it's too late.
Ask your clients: "What needs to happen financially to give you the wherewithal to achieve these things?" Every client needs to know the answer. They need to know what you can provide for them.
What do they need to do to get and keep the life they want? That's what good financial planning advice is all about. That's what lifestyle financial planning is all about. It's all about helping clients identify, achieve and maintain their desired lifestyle, without ever running out of money, or dying with too much.
That's what it is we do for people.
If you have an epiphany, you can build and deliver this type of service and help people understand what they need to do to secure their financial future in a methodical, enjoyable way. Clients will actively engage with you and your service. Clients will clearly see and understand that you're on their side, not on the side of the industry. That means you can communicate your fees in a whole new way. There's only so much clients will pay you for transaction-based advice. There's no limit to what they will pay you for changing their life.
Dedicate your service to helping your clients get and keep the life they want. Make your client the centre of your world. Demonstrate, year after year, in an engaging and compelling way, how your value proposition will help them live a better life. Let them see it, feel it, experience it. Do this well and clients will trust you more, pay you more and refer you more. They'll also let you oversee all their assets, because they trust you. This means you can keep your below-the-line financial solutions – the money stuff – as simple, painless and risk free as possible.
More importantly, it means you can get your life back and start living the life that you want! It's your life, too, remember.
The new generation of advice firms
It is unclear how any government or regulator can be the sole, ultimate agent of change. It is an empowered consumer who demands change. This shift will be evident in the birth and subsequent growth of a new generation of advisory firms. Future leading firms will be independent of the vested interests of the financial institutions – in ownership structure, product range and vertical integration.
Future leaders will be professional services firms where revenue is derived solely from fees clients pay. As in most services firms – such as legal and accounting partnerships – all professionals will benefit from the overall success of the entire business. This model and proposition will break the nexus between product and advice, as there will be no need for revenue from product sales for the business to be successful.
The business will pride itself on its independence, allowing advisers to offer advice without conflict to their clients, whose best interests will always be put first, not behind those of the firm and its ultimate owner.
The clients will be given a completely transparent pricing structure in writing, with details of how they will be charged and for what services, the standard of services to be provided and the value to be added via the relationship.
As I have been saying for years, clients say they want advisers to, "know me and my family, understand me, help me, simplify me, de-clutter me".
The new firm will focus above the line, on goals and aspirations, not just below the line on investments. Clients will understand below the line is how we do it, while above the line is why we do it.
That's why, all across the world, smart advisers are waking up to the golden opportunity that now lies before them, by offering their clients a completely different approach.
You can join them.